Symbiomics Lab @ ICRS 2016, Hawaii
24 June, 2016
​The 13th International Coral Reef Symposium (ICRS), held in Hawaii, USA, is one of the largest coral reef conference. It boasts a varied audience, encompassing people from all corners of academia, governmental and non-governmental organisations.
In total, the Symbiomics Lab gave five talks and five posters, which were generally well-received. Several members were also part of an epigenetics session, updating interested participants about current advances and fielding questions from them.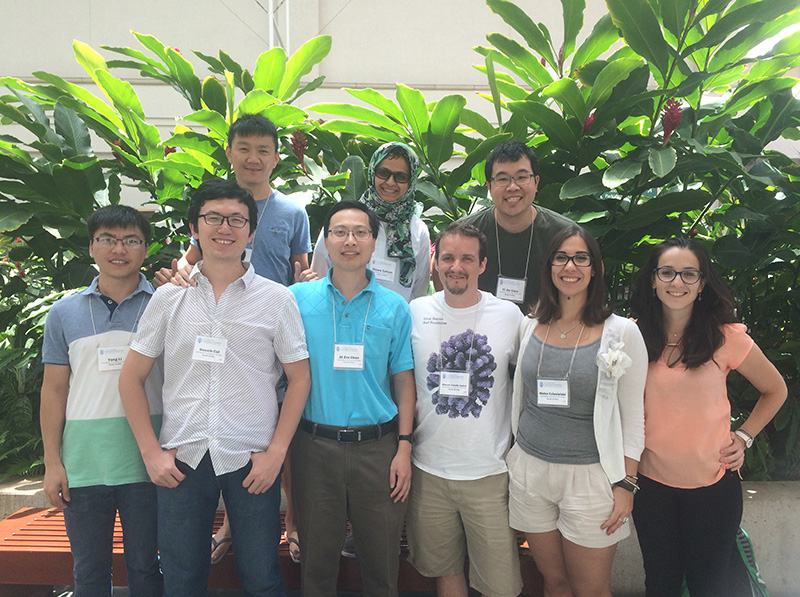 The Aranda Lab (pictured on the last day of conference, hence the smiles all-around).
Other than a missing poster tube that took significant effort to retrieve, the conference was a fairly smooth and successful one--and considering the exotic location, many amongst us took the chance to indulge in some R&R post-conference.